CEO Greeting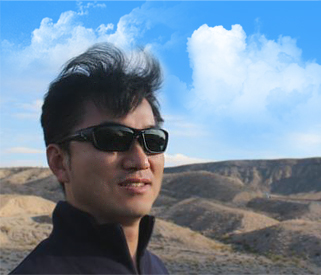 XR world is coming.

XR(AR/VR/MR) devices are becoming the major players in this upcoming industrial revolution with 5G communication as they are the main user interface(UI) devices connecting human and artificial intelligence (AI).

To overcome two big huddles of XR devices, ultra-small display and optic, RAONTECH has combined two state-of-the-art technologies to design thumbnail-sized display, microdisplay. Our semiconductor technology trusted by world's top tier customers has been merged with new display technology to develop 1, 2, and 4 million pixels microdisplays, optic-aware image processing controller SoC, all with the lowest power for AR smart glasses and HMD (Head Mounted Display).

The shift from huge mainframe computers to desktop computers took about two decades, from desktops to laptops took a decade, and from laptops to smartphones and tablets took less than a decade. The next revolution will only take a few years; XR smart glasses will be the post-smartphone devices connecting human and AI. RAONTECH will continue to strive to lead the microdisplay industry and contribute to making a more realistic XR world.

'RAON' means 'pleasant' in old Korean. RAONTECH is committed to devote our passion and effort to make our customers and all RAONTECH family 'RAON'. We believe that our technology would make the world more convenient and therefore pleasant.







Brian Kim